Our new bag design is a bold statement that aligns with our unwavering mission.
We're thrilled to introduce a new look and feel to the Utopian brand. Together, as you help us continue to use coffee to improve lives around the world, we're leaning further into the story of farms and the people behind them. Whether it's social, environmental, or financial, we strive to create true sustainability within the coffee industry and this bag seeks to tell that tale. Thank you for supporting us and fueling that impact throughout the globe! Better Coffee for a Better World.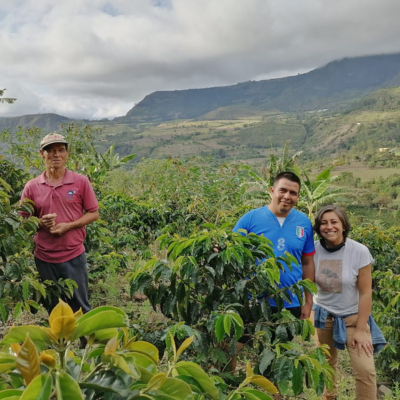 We're committed to maintaining our connection with coffee farms, now and in the future.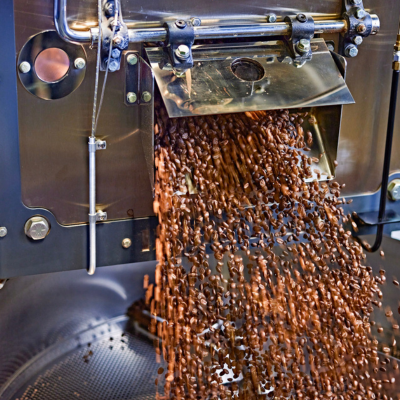 We are passionate about both preserving the quality of our coffee and pushing the boundaries of what's possible.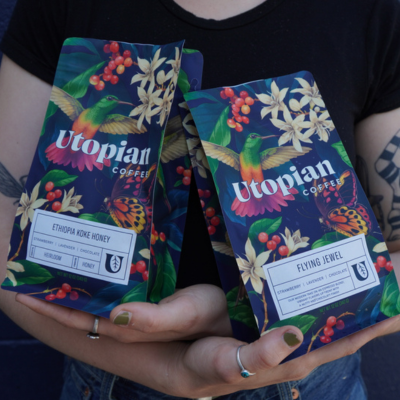 We foster a culture of continuous improvement, always striving to grow and innovate.
Shop new coffee
Along with our new bags, we are also releasing new beans. Enjoy!
You may be wondering..
Are there any new blends or flavors being introduced with the new packaging?

Yes! Our newest additions: Flying Jewel, Koke, and Colombia La Cinta.
Have any changes been made to the coffee's roasting process or flavor profile?

Rest assured, the coffee you know and love will maintain its familiar, delicious taste!